10th WICA license granted for Glossodia
Residents moving to a new semi-rural community planned for the Hawkesbury region will be able to wash their car or hose down the driveway without fear of breaching any future water restrictions.
Property disruptor Celestino is continuing its commitment to sustainable initiatives, joining with private water utility Altogether to provide a recycled water treatment plant at their latest project – an exciting new 580-lot estate to be built at Glossodia.  
The NSW Government recently issued Altogether with its 10th licence to provide full service sewerage and recycled water services for Glossodia estate's new residents. The system is cheaper to install than rainwater tanks and attracts the highest Green Star and BASIX ratings.
It is the same system installed at Celestino's highly successful development, The Gables at Box Hill — currently the largest master planned residential community in Sydney's north-west, where residents are able to access recycled non-drinking water for their washing machines, toilets and gardens.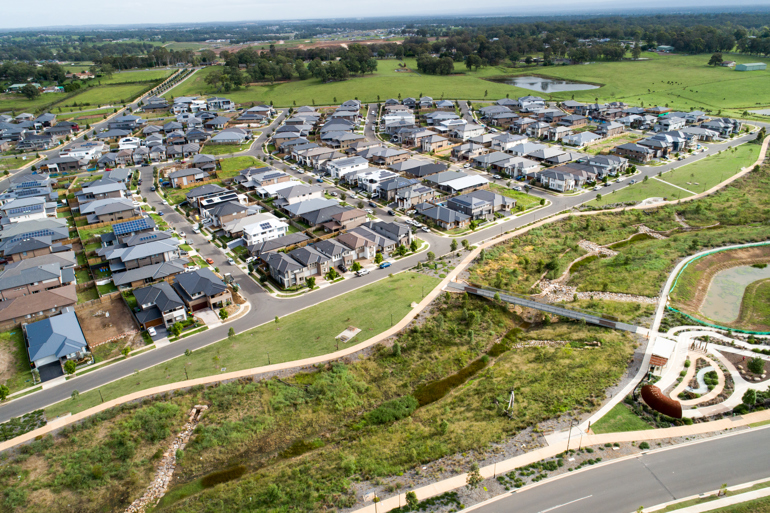 Celestino's Chief Operating Officer, Matthew Scard, said it is critical when planning new communities that both the Government and the private sector make sustainable long-term investments in water. 
The recycled plant at The Gables has helped the community reduce their supply from Sydney Water by up to 70%. Recycled water is not subject to restrictions, giving households a secure supply all year round.
"As a company, we took the view that it simply wasn't good enough to waste water and do nothing to conserve it," Mr Scard said.
The new community at Glossodia — located just half an hour from the Rouse Hill Town Centre and an hour from the Sydney CBD — will include 580 rural residential lots ranging in size from 1,000sqm to more than 4,000sqm. There will be 35.6ha of active and passive recreational open space and 23.5ha of conservation landscape. A large dam will also be retained and enhanced to become a recreation destination for the wider Glossodia community.
Terry Leckie, chief executive officer of Altogether, believes sustainable water conservation approaches are necessary to meet Greater Sydney's growing water needs and build resilience to drought.
"We enjoy teaming up with progressive developers like Celestino. Together we have been able to deliver communities where others may have not thought it possible. The new community at Glossodia is yet another great example," Mr Leckie said.
Hawkesbury City Council and Celestino are working on finalising the Planning Proposal, Biocertification, draft Voluntary Planning Agreement and draft Development Control Plan which are expected to be exhibited together in late 2020.